Meet Wallace Tower Specialists' Crew
Hey, this is me, Wesley Wallace describing my employees, both the serious and "not so" serious aspects of each of them.  I hope you enjoy…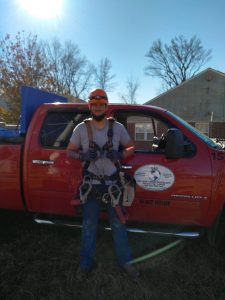 Glenn Long-Estimator/Bidder
Glenn should have left me a long time ago.  He came to work and suffered through the hard times, from freezing in trucks with no heat in the winter to burning up in trucks with no air-conditioning in the summer, and to working out of an old leaking barn, it seemed that Glenn was a glutton for punishment.  Little did I know that at the time, Glenn was in a category that very few men occupy.  He is as loyal as they come.  He has been my employee longer than anyone here and my family has "adopted" him and his family as our own.  Many of my customers know Glenn better than they know me.  He is smart, talented, and is a perfectionist.  He can do just about anything he sets his mind to, and he also plays the piano at the Church he attends.
Glenn is as square as a block of wood.  He is "Hank Hill" in the flesh (except for drinking beer in the alley).  If he ever decides to quit working here, he could make a very good living becoming the next "Cletus T" or "Weird AL" as he is always keeping us laughing by changing the words to popular songs.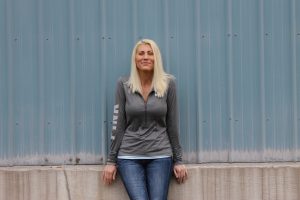 Tara Walker-Officer Manager
I have the privilege of having both of my daughters work for me and Tara is one of them.  Tara has worked for me longer than anyone with the exception of Glenn.  I can always count on her. She has an accounting degree and does bookkeeping, payroll, taxes, and all of the planning and coordination of our 4th of July and Christmas parties.  Wallace Tower would be lost without her.
Of the hundreds of times I have asked her to do some task that she is good at, she has only grumbled and growled around 70 times.  I try to convince her that I'm asking her to do a certain task because she is good at it, but secretly, it's just that I don't want to, so I pawn it off on her.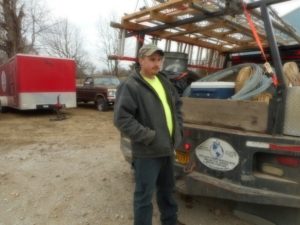 Troy Roberts-Foreman
Troy had worked on towers for another company before coming to work for me and has been here for almost 4 years, now.  His character is quiet, polite, and patient.  He has more and more customers of Wallace Tower requesting him and his crew to work on their job sites.  He is a big asset to the company and has been in charge of building many towers from the foundation to the antennas.  He is also a certified welder.
Troy will eat anything that doesn't eat him first.  I seriously think that Troy is either still going through puberty or he has a tapeworm.  Although he is a normal-sized man, he is anorexic for the amount of the food he consumes.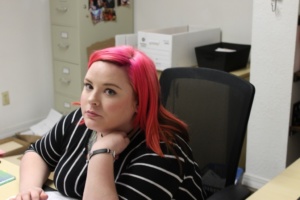 Alyx Haile-Administrative Secretary
Alyx is my second daughter working for me.  When you call here, chances are, she will be the one you first speak to.  She assists Tara and I and does all of the things that we just don't have time to do (or don't want to do).  Whether it's making phone calls, filing paperwork, or entering line items on the computer for hours, she rarely complains.  But because she is my daughter, I can take advantage of that fact and make her feel guilty if she does complain.  She is studying to be a mortician.  Even though I want her to be happy, there will be a huge void here at Wallace Tower if she decides to go on with that career.  
She loves to tell jokes and her sense of humor is more like that of a man's…and her laugh, oh goodness, her laugh is like no other.  If she wasn't my own daughter, it would definitely get on my nerves.  Just kidding.  (Kinda)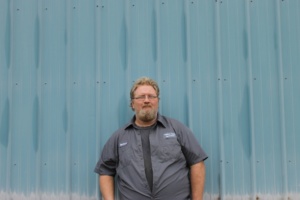 Richard Pratt-Mechanic
He was hired as a mechanic and has saved me thousands of dollars in repairs and preventive maintenance.  Most of the time, you will find him at our shop, covered in some type of engine fluid and his knuckles bloodied from turning wrenches.  When he is not fixing a vehicle or other equipment, he can be found working hard at one of our job sites.
Everyone loves Richard!  This guy gets along with anyone and everyone.  It doesn't matter what race, religion, nationality, or political affiliation you are, you cannot help but like him.  He sees everyone as a friend and is a ray of light.  How much better the world would be if everyone were as friendly and compassionate as this man.  He will get out of bed at 2 am to help a complete stranger.  Always smiling and happy, Richard lives in a world that most adults grow out of, and that is his greatest strength.
When I get to know these guys below a little better, I'll write something about them as well.
Wesley Wallace